Caran D'Ache and Julie Thomas
Creative Class by Caran D'Ache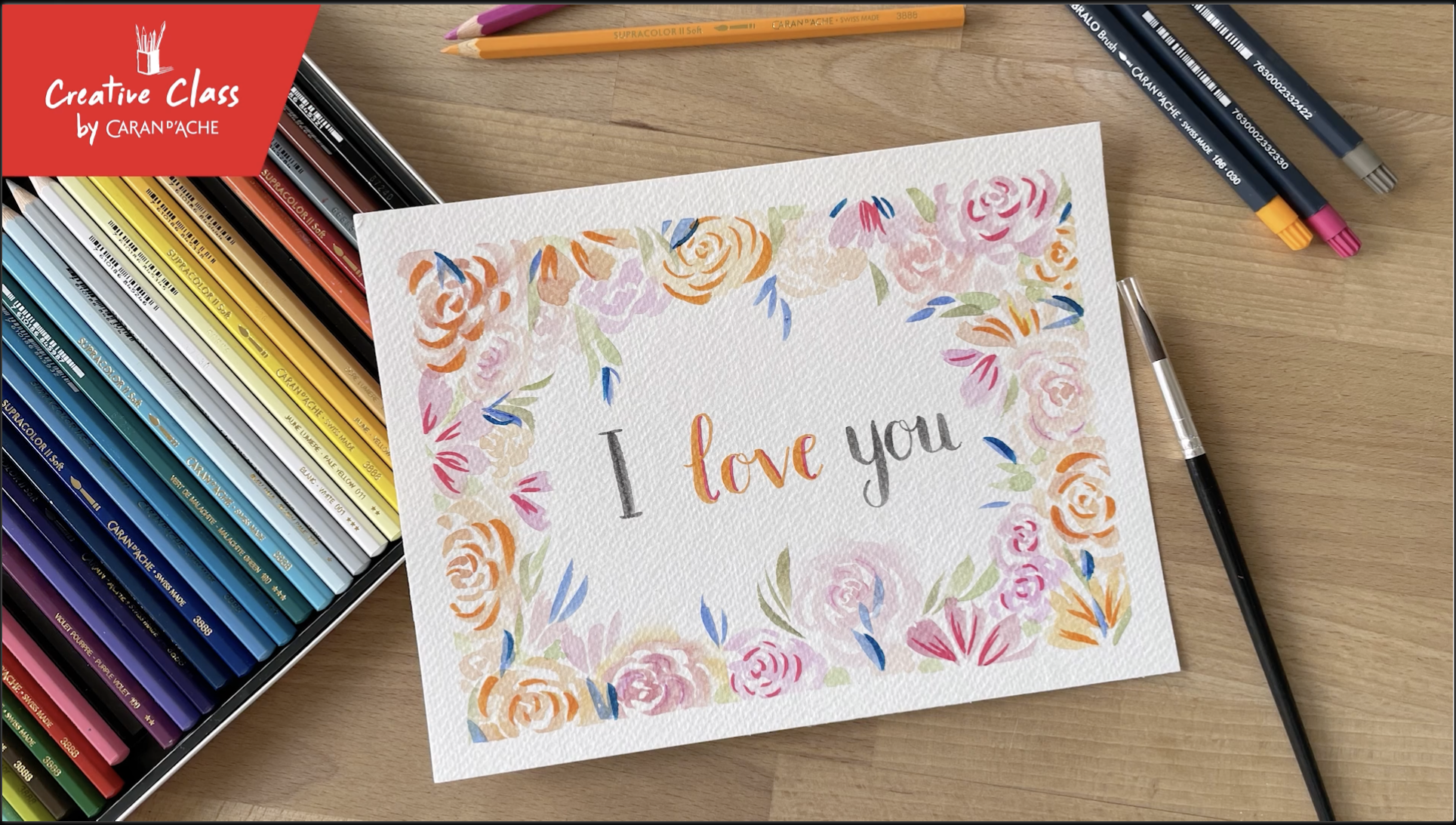 ONLINE ART CLASSES TO LEARN AND PROGRESS
Would you like to improve your sketching techniques but never have the time to go to an art class? Would you enjoy learning to paint with gouache, get the most out of your Caran d'Ache color pencils, or paint your first watercolor landscape? Caran d'Ache asked me to join its teachers to come straight to your home thanks to the online Creative Class platform. From your home, on vacation or during your lunch break at the office, progress at your own pace and become familiar with multiple techniques. No need to be an expert – explore your creativity and create your most beautiful work, guided by a teacher who will share with you their expertise and tips.
Want to go further?
Introducing my Mixed Media Botanical Set by Caran d'Ache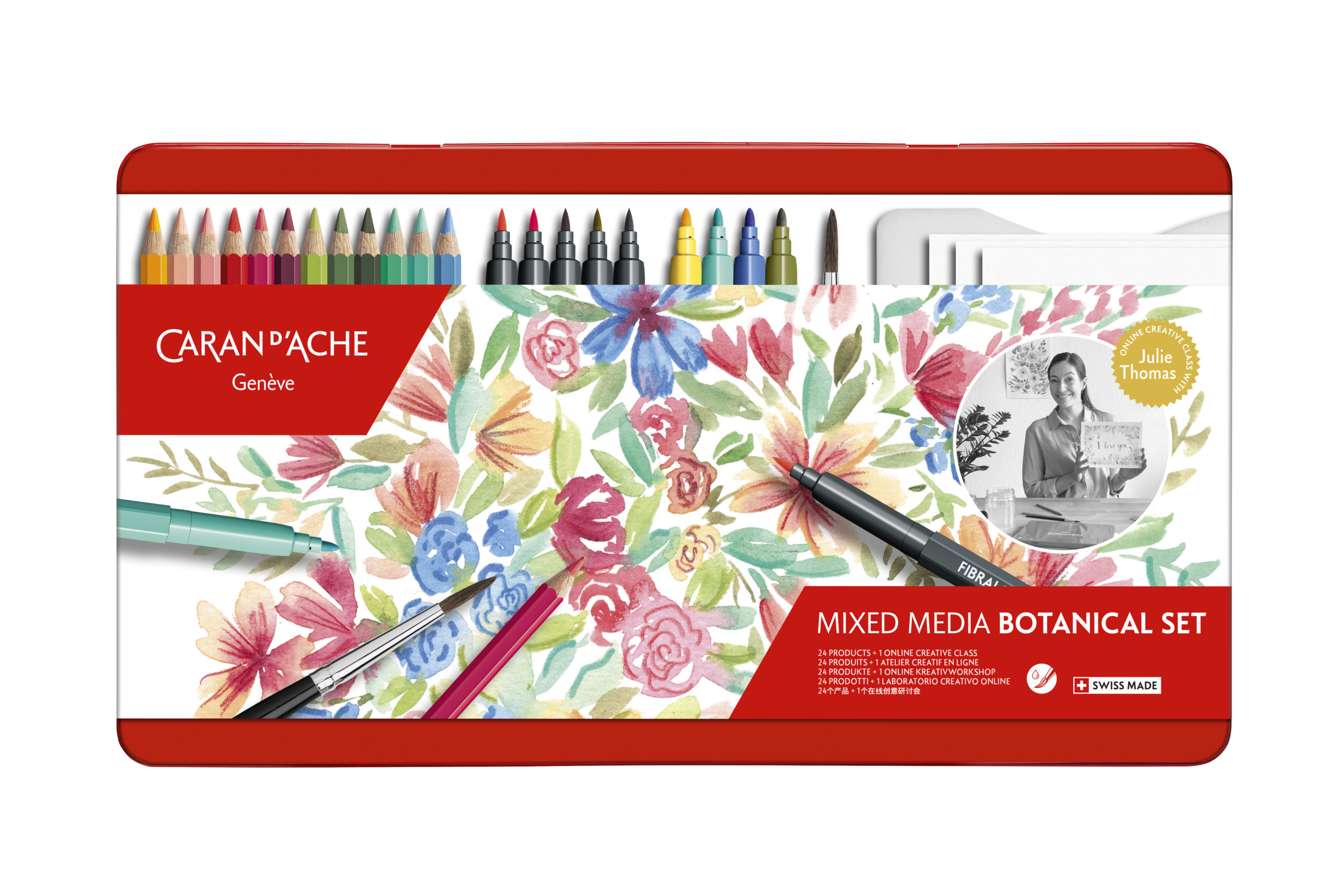 Together with Caran d'Ache we have dreamed up an original assortment containing my favourite shades and a range of accessories enabling you to explore the art of botanical watercolours and calligraphy.
Nestling in the essential, iconic and long-lasting red metal box, the 12 Supracolor Aquarelle colour pencils, 5 Fibralo Brush fibre-tipped pens and 4 Fibralo fibre-tipped pens are guaranteed to delight colour enthusiasts. The set also contains a palette, a paintbrush and a block of twelve postcards to be completed.
And the added bonus with this multi-technique kit? A QR code providing access to an online creative class by me! Under her guidance, learn how to create a personalised floral greetings card by exploring the versatility of water-soluble media from Caran d'Ache.